Want to kick-start your SoMe advertising?
Some of the most popular websites on the internet are social networks. More than 1 billion people are active on Facebook, the biggest global network. There are, however, thousands of social networks out there, each one representing their own purpose and interests, which are followed by millions of people too. There are special networks for publicising pictures (Pinterest), documents (Slideshare), videos (YouTube), current news (Twitter) or for general chatting with friends and acquaintances. Many social networks, like XING or LinkedIn, are also career oriented. This just to mention a few of them.
They are all networks, where you or your business can spread your message without it having to cost a lot of money on advertising. Organic Social Media is your opportunity to spread your message about your brand, share news about your newest product or service and/or that, which is currently a hot topic in regards to you or your business, which your target audience simply cannot miss out on.

Is this something you would like to know more about? Do you want to learn how to get started? Reach out to me to hear more!
Why chose me to help you?
It is easy to get started
It takes very little of your time
I ensure your target audience sees your message
#1: Research about your business and competitors
#2: Development of a SoMe strategy for the company
#3: Development of a content-plan
#4: Planning and publication of postings
#5: Reporting and optimizing
Is your company on social media?
If you are not, then you are missing out on potential clients. They are already interacting with each other and other businesses on these channels. Your company should also be represented on these, so that you can communicate with them, your target audience. If you do not want to write daily posts, do the visual work, the content and the advertising, then let me do it for you.
Why should you be active on social media?
Potential clients are already active there!
The chances are high that your potential or current customer is active on social media, so it does not hurt your chances for you to also be present and active on these channels. It is all about being within reach for the customers before they reach the decision of purchase. The best way to do that is to have an active profile on the social media sites. It is also a great way to interact with the target audience!
They are talking about you!
When someone is speaking about your company, regardless of whether it is online or not, then your side of the story should also be heard. It actually makes a lot of sense. However, if you do not have the time to communicate with your customers and keep them updated, then I would very much like to be your ambassador and engage in the conversations, in the right way, and with the right message!
People are looking for companies like yours!
Many people look meticulously through one page and post after the other on social media, for various reasons. It is, however, not all about funny memes and videos. Many people, your potential customers, also use social media as a method to learn about your products, to get in touch with you and to be inspired to use your products and services like yours.
You deserve to be well-represented!
Where there is a platform, there is a market. Your customers are on social media, so why are you not? If you are, can you then honestly say that you are making the most out of it? If so, great! If not, then the chance is here for you to get the most out of the possible activities on the social media now. If time is a luxury you do not have, or you are lacking ideas, let me help you with the work load! Together we can accomplish great things!
We will help your company to grow:
Expand your branding via followers

:
Whether you are new on the market or are an already well-established brand, I will ensure that the right people get acquainted with your brand. I will develop your brand-recognition, and will help you acquire new organic followers.
Build relations (commitment)

:
Should you already have a fellowship, then I can keep them posted and entertained. Always, around the clock.
Increase the visibility (traffic)

:
Din hjemmeside er den vigtigste platform. Med hjælp af mine teknikker og indhold forsikrer jeg dig om, at din hjemmeside får den opmærksomhed den fortjener. Jeg sørger for, at din hjemmeside får trafik fra relevante besøgende fra din målgruppe.
Why invest in SoMe advertising?
Some of the most popular websites on the internet are social networks. More than a billion people are actively involved with Facebook, the largest, global network. There are, however, thousands of social networks available, each one representing its own purpose and interests that are also followed by millions of people. There are special networks for publicising pictures (Pinterest), documents (Slideshare), videos (YouTube), current news (Twitter) and some for general chats with friends and acquaintances. Many social networks are also more career oriented like XING or LinkedIn. These to just name a few of them.
When millions of people interact with each other on a daily bases on social media, then companies of course want to be a part of this – and rightfully so! Social networks make it very easy to create a free profile, groups and even to promote events. If you, as a business, already own a page, then you should avoid making the mistake which many companies do every day – and that is to make 100% of their posts about the product, and 0% about their customer support and service.
You should instead see social media as an amazing tool which should be used to interact with your target audience. Make content that can intrigue your target audience.
Think of social media as a way to create trust between yourself and your customers, and then apply detailed information about your business and your products.
Avoid making your business profile look like a huge advert. It is much more effective to send out invitations for events, publicise live, share discount codes, initiate investigations, answer customer questions and much more.
There are many ways to entertain your followers at, and advertising your products or services at the same time.
To sum up, you should be present on social media because your target audience also is present there. Your customers interact diligently with each other and with brands via social media like Facebook, Twitter, YouTube, Instagram and Pinterest. So if you do not with your target audience on any of these platforms, then you are missing out!
Good advertisement on social media can create success for your business; it can give your business valuable leads and sales opportunities.
What is SoMe marketing?
What is SoMe marketing? You have probably heard the term thousands of times and heard about how important it is. But what does it actually mean?
In short, SoMe can be seen as a super effective way to conduct online marketing that includes creating and sharing content on various social media.
"In what way?" you might say. SoMe marketing is a cheap way to share texts, pictures, updates, videos and much more, to steer potential customers to the place of the utmost importance – your website, your physical store, your e-mail address or your phone number! Social media is the perfect tool for branding of all kinds of companies.

Are you active on social media?
If not, you are missing out on a lot of potential customers. They are already active on these channels, so you ought to be too, so that you can communicate with them. If you cannot stand writing posts, take care of visual things or advertising, then I will gladly do this for you.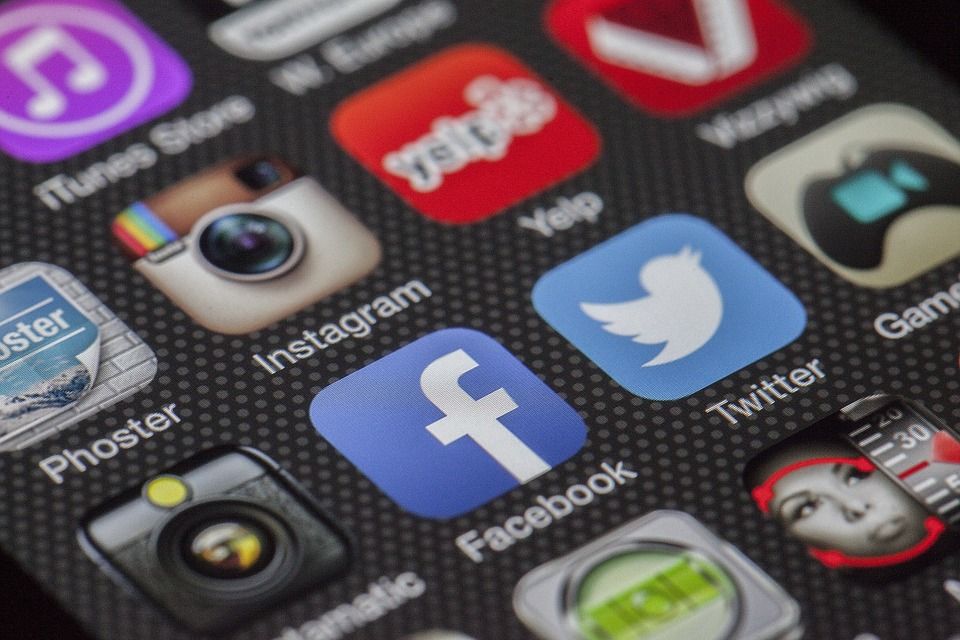 Frequently Asked Questions:
Short answers to questions I am often asked. You do not see your question in the overview? Reach out to me, and I will reply to you as fast as possible.
What do you include with SoMe-marketing?
I take care of the initial setup, research, planning of content and prepare strategies, which you can approve as we move forward. This way you can easily follow the results, day and night.

How much do you charge?

Reach out to me so that we can discuss your needs and expectations. I have a wide range of services that I offer, for both small and large businesses – small and large budgets, and when we narrow down the scope of your needs, then I can give you a fix price for my services.

Where do you plan and publish content?

I plan and publish posts on many platforms. The most common ones are Facebook, Instagram, Twitter, Pinterest, but also Reddit, TikTok and so forth.

Do your posts have a maximum length?

No, not really. I do, however, always advise my clients to limit the amount of information they put into a post. It would be wiser if you were to refer the readers to visit your website, where potential customers can then read much more about what you have to offer.

Are you ready to get started?
Let us create results together. Contact me here!