The word Analytics may perhaps sound a bit boring to you, but here at Mindstormers International,
we use these data sources frequently in order to measure the advertising ROI, track social networking sites,
website traffic, and much more! Google Analytics also shows us the performance of a website,
the number of visitors currently on the website, and the list goes on!
Goals of Google Analytics might also include sales, lead generation, viewing a specific page, or downloading a particular file. Google Analytics' approach is to show high-level, dashboard-type data for the casual user, and more in-depth data further into the report set. Google Analytics analysis can identify poorly performing pages with techniques such as funnel visualization, where visitors came from (referrers), how long they stayed on the website, and their geographical position. 
 It also provides more advanced features, including custom visitor segmentation. Google Analytics E-commerce reporting can track sales activity and performance. The E-commerce reports show a site's transactions, revenue, and many other commerce-related metrics. Google Analytics is one very powerful tool with an interesting story to tell about your online performance. Google Analytics is a FREE service that you'll get access to automatically once you sign up for one of our online services.
Optimized for your Advertising
Follow the customers journey
Google Analytics is completely free of charge. It is free to us, to you – to everyone! That is exactly why we won't ever charge you for the setup or integration of this great platform. Analytics makes it easy to understand how your site and app users are engaging with your content, so you know what's working and what's not. See how people are interacting with your sites and apps and the role that different channels play by viewing robust reports and dashboards. You can even connect systems used to measure CRM, points of sale, and other touchpoints with your customers for a more complete view. This gives you an opportunity to change a few things – mobile optimization, design, content length and usefulness – to make more conversions and earn returning customers. Use Google's unique machine learning capabilities to discover new insights from your data — such as which users are likely to convert or which customers have high revenue potential.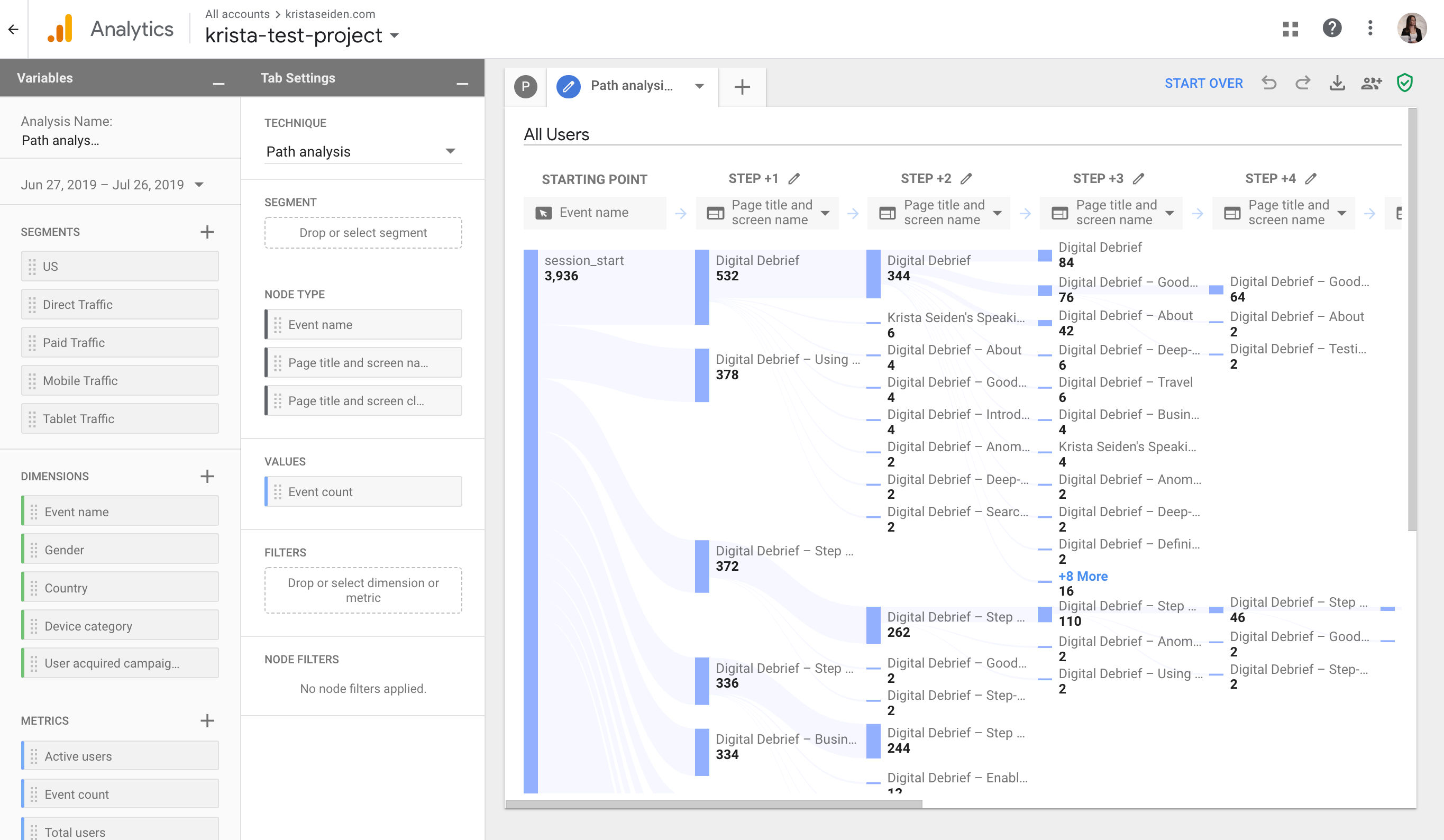 Analytics is built to work with Google's advertising and publisher products so you can use your insights from Analytics to help you reach the right customers. Connect Analytics with Display & Video 360, Google Ads, AdSense, AdMob, and Ad Manager. Create remarketing lists using your Analytics data and then easily access them in Display & Video 360 and Google Ads. Analyze data quickly and encourage collaboration with an easy-to-use interface and shareable reports. Process and share huge amounts of data in a snap, while using configuration APIs to keep things flexible and fully programmatic.
Frequently Asked Question:
You've asked, we've answered! Read the answers to the most commonly asked questions below. Your question isn't on the list? Feel free to get in touch!
Do you set up Google Analytics for your customers?
We most certainly do. If you decide to hire us for one of our digital services, we'll automatically make sure that your website will be connected with Google Analytics. How else could we prove the benefits of working with us to you! 
What if I don't hire you?
If you for whichever reason should decide not to hire us for any of our listed services, we still can help you get going with your Google Analytics. The only difference is that we'll add a small charge to it, covering our time setting up your account and get it connected with your website. 
Who would you suggest Google Analytics to?
Practically everyone who is or wishes to be online and track their performance, no matter whether that is conversions, visitors, App installs and so much more! 
Can you work with existing Google Analytics accounts?
We sure can. It's pretty much the same for us, no matter whether we'll set up your account from scratch or optimize it once we have gained access to it. One way or the other, we'll always need to make tweaks anyway – at no extra charge, of course!
Ready to get started?
Let's do this together! Get in touch to get started!